Spectrum Scale Usergroup Committee
Group Chair: Simon Thompson
Simon Thompson leads the architecture, infrastructure and systems team within Advanced Research Computing at The University of Birmingham. Having worked in heterogeneous computing environments for a number of years, Simon now runs a team dedicated to running Supercomputing (HPC/HTC), research data and Cloud environments running on Spectrum Scale.

USA Principal: Kristy Kallback-Rose
Kristy Kallback-Rose manages the storage team at Indiana University in HPC systems. She has over three years experience running Spectrum Scale and before that working with OpenAFS and HPSS.
usa-principal@gpfsug.org  LinkedIn
USA Co-Principal: Bob Oesterlin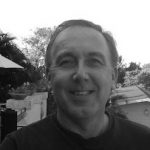 Bob Oesterlin works for Nuance Communications as a senior storage engineer for HPC grid. Prior to this Bob worked at IBM and has over 15 years experience with Spectrum Scale. He was is a founding Elder of the OpenAFS group.
usa-co-principal@gpfsug.org LinkedIn
USA Support: Bill Anderson
Bill works in the HPC Storage group at NCAR and has over 3 years of experience with Spectrum Scale and over 15 years of experience with a variety of other storage systems (e.g., HPSS, Spectrum Archive).
Australia/Pacific: Chris Schlipalius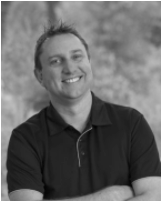 Chris Schlipalius manages the data storage team at the Pawsey Supercomputing Centre in Perth Western Australia.
This team manages GPFS and HSM (DMF) services.
He has over 7 years working with GPFS and DDN Storage, and over 20 years working with Enterprise Servers and Storage Infrastructure including Cisco UCS and EMC Isilon and VNX.
User group liaison: Ulf Troppens
Ulf Troppens is with IBM Spectrum Scale Development and IBM focal for the worldwide Spectrum Scale User Group.